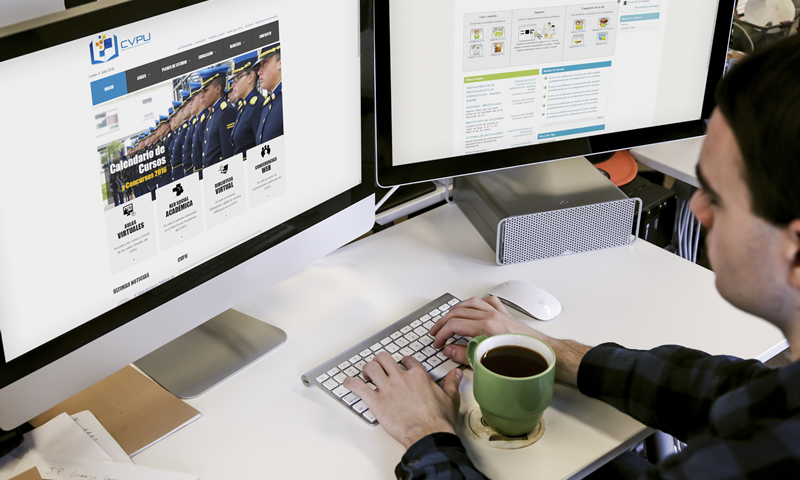 Customer: National Police Academy – AGESIC
A virtual school is founded and maintained daily by students, faculty and staff members who publish information, interacting through tools and services. This intuitive interaction occurs in digital environments that are managed in a decentralized manner by academic and administrative units, and groups of different kinds.
The idea behind this suite of services is to bring together, in a single integrated solution, the best practices of social interaction and user experience, which coupled with Moodle's power complete the learning scenarios both in and out of the courses context.
The virtual learning center for the Police Educational Platform includes, in an integrated way and ready to use: Virtual classrooms, e-Portfolio and academic social network, portal solution and web conferences, as well as virtual library services, report card and surveys realization. The integration includes authentication and functional aspects, and ensures a solid experience in the graphic and aesthetic assembly of all components.
Apache
Cisco WebEx
Joomla
Mahara
Moodle