Tired of papers?
Try our Electronic Signature platform.
xyzmo SIGNificant Electronic Signature Platform
Get Documents Signed. Anywhere. At any time.
Do you print only for capturing a signature?
Paper-based processes are rapidly being replaced by electronic workflows. Whenever paper is involved, a large amount of time and money is wasted and security risks increase.
Most companies today automate their business process and document workflow procedures, leaving the approval stage the only component that requires the use of paper.
Signing the original electronic document saves companies on labor, faxing and mailing costs. Additionally, digital signatures safeguard electronic documents and files by allowing the authentication of the signatory and verification of the original document content.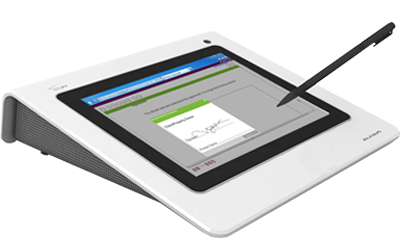 Bullseye – xyzmo SIGNificant Alliance
xyzmo SIGNificant Group is a leading provider of electronic and digital signature solutions, offering an exclusive product line that equips organisations with a smooth transition to a secured paperless environment.
Their digital signature solutions, including the digital stamp and the personal electronic and biometric signature, represent the basis for integrated digital processes. xyzmo SIGNificant products are being used by leading companies in various industries such as: telecommunications, banking, insurance, pharmaceutical and others.
Bullseye is authorized dealer of xyzmo SIGNificact in Uruguay. Bullseye officially represents the firm through an alliance between both companies, ensuring the highest service level and guaranteeing the availability of specialized personnel internationally certified by xymzo SIGNificant.